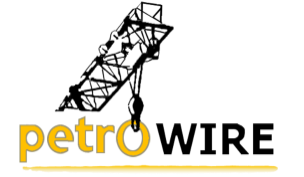 THE PURSUIT OF EXCELLENCE DRIVEN BY PASSION
Coated wire ropes refer to small diameter galvanized or stainless steel ropes which are jacketed with a range of coatings including PVC, polypropylene and nylon. Special coatings such as vinyl, urethane and polyester are also available upon your request. These coatings efficiently protect the inner wire ropes from corrosion as well as reduce tear and wear of ropes and other rigging components.
APPLICATION:

coated wire ropes are used as washing lines

Abattoir wire

Computer security cables

Lock cables and barrier ropes, etc.  

PVC COATING
PVC is a low cost, general purpose coating and regularly used to cover 1X19, 7X7 and 7X19 stainless steel wire rope. PVC is a very flexible coating. Typical applications include: 
Guardrail 

Catenary systems 

Washing lines

 Abattoir wire 

Security cables 

Lock cable systems 

Barrier ropes
POLYPROPYLENE COATING
This material is often chosen for its resistance to corrosion and chemical leaching, it has a resilience against most forms of physical damage, including impact and freezing. Typical applications include: 
Gymnasium cables 

Guardrail 

Catenary systems 

Horticultural applications 

Security cables

Lock Cable systems

 Barrier ropes
NYLON COATING
Nylon 11 and Nylon 12 is a flexible, hard-wearing and abrasion-resistant coating. A superior Ideal for running applications requiring a covered wire rope. Typical applications include: 
Cannery lines 
Gymnasium cables 
Security cables 
Roller shutter cables 
Lock cable systems 
Barrier ropes
If you require a specific colour to match your commercial branding - We can help.

DOWNLOAD OUR CATALOGUE
Explore our library of brochures

Tell us about your project
One of our team will be in touch to discuss.

GIVE US A CALL

Speak to one of our specialists about your requirements.