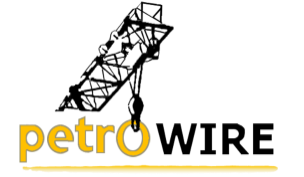 THE PURSUIT OF EXCELLENCE DRIVEN BY PASSION
ROTATION RESISTANT WIRE ROPES

Rotation resistant wire rope refers to a series of steel ropes which minimizes the tendency to spin or rotation under load. These wire ropes boast special design - the outer layer is twisted in the reverse direction of inner layers for counteracting tensional forces generated from multi-layers of strands.
To achieve the resistance against the spin and rotation, all wire ropes are composed of at least two layers of strands. In general, more layers a rotation resistant wire rope has, more resistance it will boast.
Normally, 2-layer spin and rotation resistant wire ropes can meet your needs of low and medium rotation resistance. 
The 3-layer rope with more outer strands is capable to distribute more radial pressure onto inner layers and ideal for larger mobile such as all tower cranes. 
APPLICATION
 Serving as single part lines. 
 Whip hoist ropes.
 Deck crane ropes. 
 Off shore crane ropes. 
 Pillar crane ropes, etc


DOWNLOAD OUR CATALOGUE
Explore our library of brochures

Tell us about your project
One of our team will be in touch to discuss.

GIVE US A CALL

Speak to one of our specialists about your requirements.