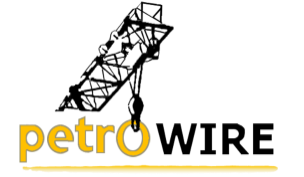 THE PURSUIT OF EXCELLENCE DRIVEN BY PASSION
NON ROTATION RESISTANT WIRE ROPES

The most important factor in selecting the right wire rope for the job in hand is deciding whether a rope type is to be rotation resistant or non-rotation resistant. This point needs to be considered very carefully as using the wrong rope type can have serious consequences, for example, shortened service life, changes in the rope structure, unintentional rope breaks. 
Non-rotation resistant ropes must not be used with a swivel

Non-rotation resistant ropes must be used for
 The lifting of a guided load
 The lifting of unguided loads on several falls at low lifting heights
 The lifting of loads with right-handed and left-handed ropes operating in pairs
APPLICATION
Hoisting rope for indoor cranes.
Ladle cranes
Steel mill cranes
Mobile harbour cranes 
Gantry cranes 
luffing rope for cranes 
Rope for winching duties.  
PETROWIRE supply a large range of non-rotating wire ropes in both galvanised and ungalvanised finish with either ordinary or langs lay. Depending upon your requirement for higher breaking load or better wear characteristics, these wire ropes are available in different finishes and lubrications as well as being available with plastic impregnated.

DOWNLOAD OUR CATALOGUE
Explore our library of brochures

Tell us about your project
One of our team will be in touch to discuss.

GIVE US A CALL

Speak to one of our specialists about your requirements.